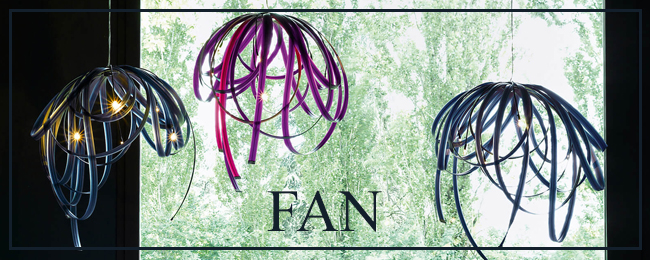 A unique and crafty design that exudes a fun and artistic expression.

Born from the creative collaboration of 3 designers, Fan by Italamp creates a serene lighting effect by using coloured PVC ribbons, encrusted with Swarovski elements on the ends. This large scale pendant is available in various configurations and in vibrant colours such as white, pink, purple, red, gold glitter and more. Fan is available to order now. Designed by Roberta Vitadello, Stefano Traverso and Monica Graffeo and made in Italy. View more of the Fan pendant by clicking here or send us an enquiry for further information. ..
Read More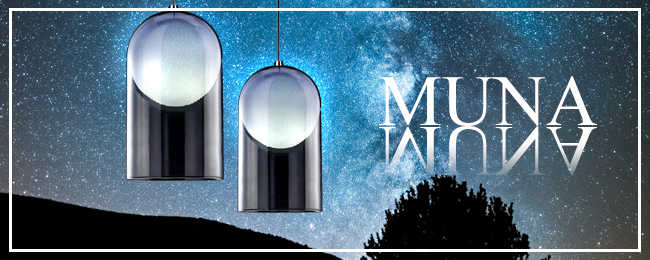 Designer Danilo De Rossi drew inspiration for Muna from the cosmos and our neighbouring moon, resulting in a truly unique and awe inspiring pendant light.

The techniques used to form Muna create a magical resemblance to the lunar surface. Each sphere, made from white blown glass with crystal fragments, is encapsulated in its own atmosphere, created by the transparent ribbed glass with a faded night blue effect. Muna is available in two sizes and features an integrated warm white LED. Muna is available to order now. View the product here or send us an enquiry for further information. ..
Read More