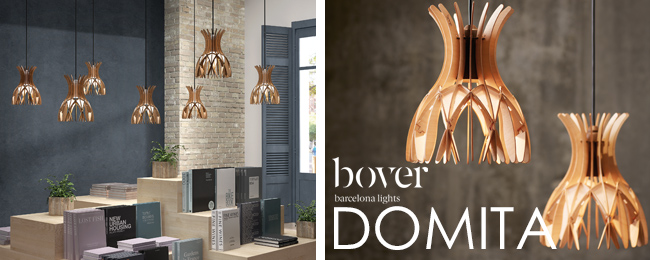 The integration of design, art and light in architecture dates back to a long time ago. Lamps have gradually stopped being just an item emitting light to become a light sculpture which confers a special personality to the product and its environment. From the beginning of the creation of the Dome (the larger brother pendant of the Domita), Bover knew that sooner or later they should expand the collection with smaller versions and thus Domita was born. Available to order now, view more here or send us an enquiry. ..
Read More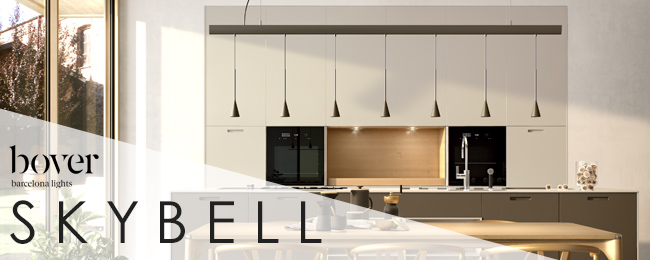 Designed to adapt to any type of application, the Skybell series from Bover is a collection of bell pendant lights available in numerous hanging configurations and styles. Offered in catenary, linear and modular hanging systems, Skybell features an integrated, dimmable LED and is offered in 4 different suspension lengths so as to offer a more personal lamp concept. View more online by clicking
here
, or send us an enquiry for further information.
..
Read More